The many professional art and photography studios in London afford the modern bride and groom a chance to host a city wedding in a new and fascinating setting.
Our clients had their sights set on Sunbeam Studios in West London, a photography studio frequented by Victoria Beckham, Johnny Depp and Idris Elba for publications such as Elle, Tatler, Details and GQ.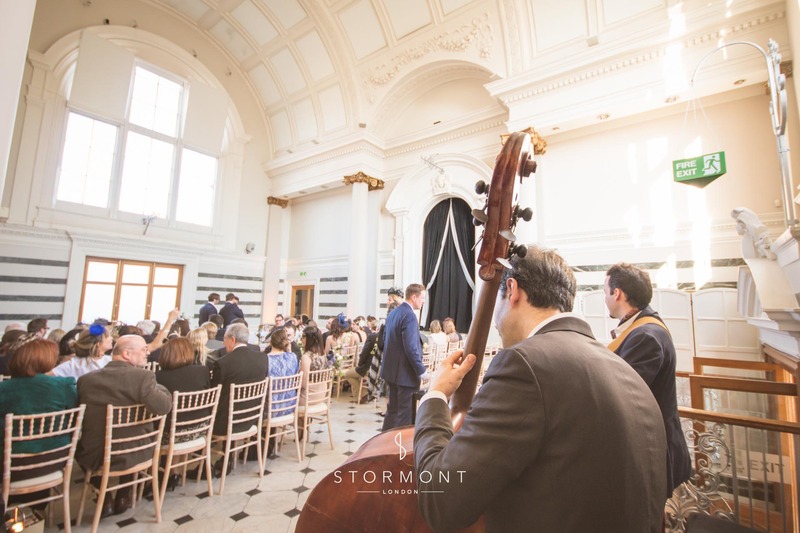 Guests were serenaded by Los Amigos duo as they arrived at the intimate ceremony. The duo performed acoustically, playing beautiful Spanish songs.
As the bride made her entrance and the Talbot Hall felt silent, Javier's guitar rang out as he sung Amor D'un Dia by the Gipsy Kings.
The guests moved to the Main Hall to congratulate the newly weds as champagne was served and Los Amigos entertained with a more lively set or two.